Bright ideas are nothing without those who enable action.  For every bright idea in the digital health space, developers are needed to turn that idea into a reality.  We'll be kicking of this year's Annual Health 2.0 Fall Conference  on October 1st (1-5pm) with Dev Day, a day dedicated to the developers, data scientists, and coders in the health tech space.
Expect your day to be filled with strong technical sessions in relation to interoperability and user testing, as well as opportunities to meet and learn from others in the industry.  We'll be showcasing the latest developer product and platform updates and chatting about exciting plans on the horizon for innovators working on blockchain, artificial intelligence, and FHIR.

Come kick off the Health 2.0 11th Annual Fall Conference with us at this year's Dev Day and celebrate the new technologies made possible by all of the amazing developers in our community!  We'll be having a workshop on How to Accelerate the Development of Your Blockchain Project led by, Siva Kannan, VP of Engineering at Gem HQ and rapid-fire "dev talks" from innovators like Aashima Gupta, Global Head of Healthcare Solutions at Google Cloud, Ayin Vala, Co-Founder and Chief Data Scientist at the Foundation for Precision Medicine, Andrew Shults, Senior Director of Engineering at Oscar Insurance, and many more!
REGISTRATION
This half-day pre-conference event is free to attendees who have purchased a standard admission ticket. Registration includes access to the Dev Day programming in Grand Ballroom A&B as well as access to a cocktail reception that evening. Please register for Developer Day here.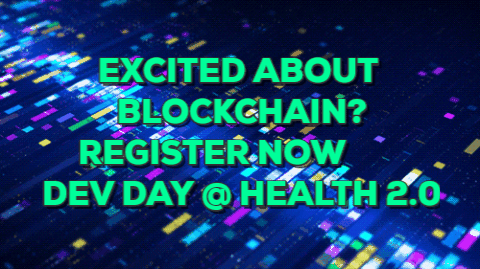 Sabah Pervez is a Senior Program Manager at Catalyst @ Health 2.0.